How Often & How to Wash A Human Hair Wig
0 Comments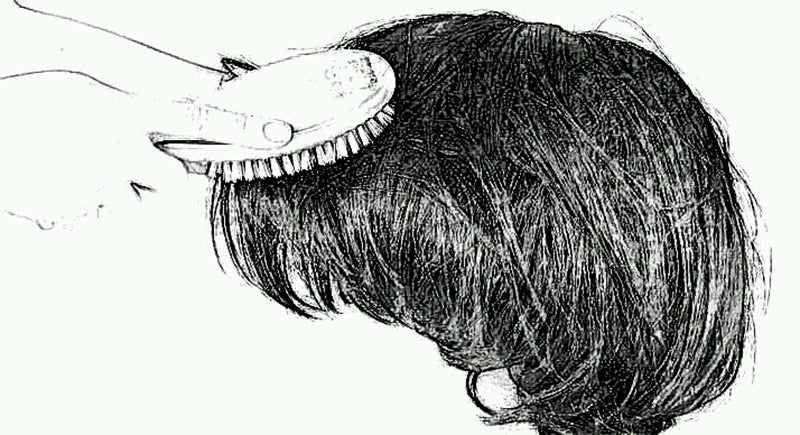 How often should I wash a human hair wig? Are your facing this question when wearing your human hair wig? Here you can find the answer.
Keep in mind that wigs don't need to be washed as often as your natural hair. When to wash your human hair wig depends on how often you wear it and what type of damage it incurs while wearing. Here, you can determine how often you should wash your human hair wig accroding to the following situation.
If you wear your lace wig every day, then it should be washed at least every two weeks. 
If you use styling products like hairsprays, mousses or gels on your wig every day, you'll need to wash your wig more often, about once a week.
Or it only needs to be washed once every 7 to 10 wears if you worn not so often.
For those wig wearing persons who participate in swim or intense sports activities and sweat a lot, then its recommended to do a "quick wash" to the hair wig, rinsing the hair with a small amount of shampoo and then apply a moisture rich leave-in conditioning spray then let it drip dry.
Simple tips on how to wash your human hair wigs
1.Warm water is recommended.
People are confusing about cold water or warm water using to wash wigs. Warm water (about 77-86°F) is recommended, as water above 86°F may deform the human hair wig and make your wig lost the firmness of elasticity and cold water cannot melt the shampoo and conditioner well.
2. Always using shampoo and conditioner.
Using mild shampoo and conditioner. While applying shampoo, don't apply it directly to your hair wig, add the appropriate amount shampoo in the warm water. And apply hair conditioner on the mid-lengths to the ends, avoid placing it too close to roots.
3. Never twist, tug, or pull on the hair wig when drying.
4. Remember use the cool air set instead of hot air. Or you can air it on the balcony, but avoid the sun direct shine on your hair wig.
Developing a good maintenance routine for your human hair wig is key. Washing, conditioning and generally taking care of your hair wig in a way that is specific for your lifestyle can help keep it looking gorgeous and fresh for a long time.