How Long Do Human Hair Wigs Last?
0 Comments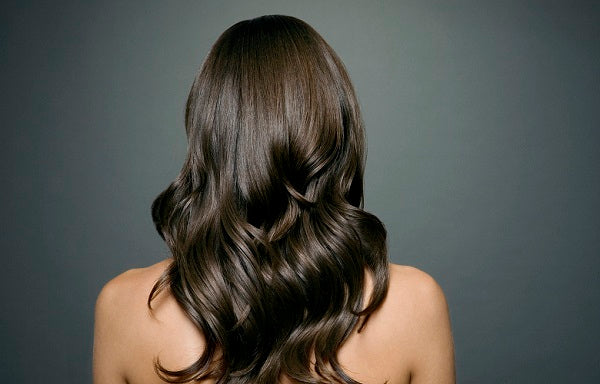 How long do human hair wigs last? Actually, There is no one exact answer. Why? Like everything else, there are a lot of ifs when it comes to the life of a 100% human hair wig. In a very general answer, 100% human hair wigs which do not contain other fibers last 1- 3 years. Taking good care of your wig is essential to prolong its life and make it worth the investment!
There are a wide range of factors which ultimately impact the longevity of the human hair wigs.
Factors Impact The Life of A 100% Human Hair Wig
The Human Hair Material
The raw material plays a crucial role in determining the durability of any product. There are four basic types of human hair are usually used in wigs: Chinese, Indonesian, Indian, and European / Caucasian. Most wigs are produced of Asian hair. Chinese hair has a thicker denier (fine unit) resulting in very straight hair. It is a bit more resistant to curl and can therefore be harder to style. Indonesian hair is discovered in higher production and is less expensive – in ethnic style wigs it can often be discovered. Indian hair is closer to that of European hair but has a bit more texture. European hair is the most sought after for its good denier, but it is more costly because of its increasingly restricted market supply.
Processing technique is another factor that impact the life of a human hair wig, as it is directly related to the overall strength and quality of the end-product. The chemicals required to clean and strip the initial hair may differ from manufacturers. Then stripping the hair back will offer the chance to create different patterns of color and curl needed in wig manufacturing. Using higher quality manufacturing processes will result in a product that is superior and will have a greater price for the hair. In better-quality human hair wigs, the hair has had the least processing, colour treatments and will not include silicone additives (used to make the hair softer).
Remy human hair is one of the highest quality human hair wigs. When gathering and crafting the wig, hair follicles are kept going in the same direction. Tangling is significantly decreased with cuticles all running in the same direction and hair looks and feels silkier.  Beware imposters with suspiciously low-priced product – on hairbro.com you'll only find high-grade Remy hair.
Length Of Human Hair Used In Wigs
The length of the human hair wigs can also impacts how long your wigs last. The longer the human hair wig is, the greater risk to the life of wigs. Hair on wigs can be damaged by combing, brushing, tangling or even the friction of the hair when rubbing against collars, clothing or human skin. The shorter the hair on the 100% human hair wigs, the longer the wig will last.
Frequency Of Wig Wear
The more your wear your human hair wigs, the faster it will wear out. That's the truth, plain and simple. It is recommended to buy 2 or 3 human according to your needs.
Overall Maintenance Wig Care
Tips #1: Don't Wear The Same Wig Everyday
Tips #2: Wash Your Wig, But Not Too Often
Tips #3: Not Style Your Human Hair Wig Frequently
Tips #4: Store Your Human Hair Wig Properly
Read full article on how to maintain human hair wigs.
Bottom Line
You get what you pay for. Choosing a high quality human hair wig and taking good care will enlarge the lifespan of your human hair wig.