FUE Hair Transplant Before and After
0 Comments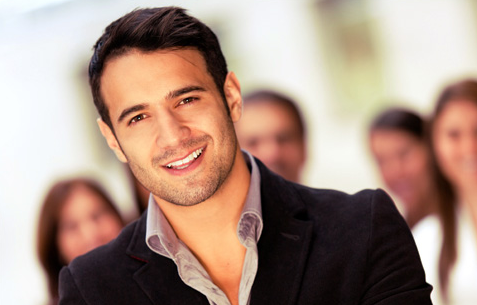 In recent years, hair transplant surgery has become a priority choice to those who are anxious to restore hair naturally, which, to a great extent, is driven by technology improvements and better outcomes.
Generally, Follicular Unit Strip Surgery (FUSS) and Follicular Unit Extraction (FUE) are widely applied. No matter which surgery you choose, DO remember that you should go consult with doctor and have a complete assessment on your own distinctive hair conditions. Everyone is unique and deserves special treatment, though FUSS and FUE are both fairly simple and safe.
As estimated, many patients undergo a FUE (Follicular Unit Extraction) hair transplant procedure where individual follicular units are extracted from the shaved back of your scalp at a time. And then the grafts will be implanted on the balding areas after being processed and counted under a microscope. Here comes the question: what to expect FUE Hair Transplant Before and After.
Gallery on FUE hair transplant before and after picture-comparison
A FUE hair transplant before and after comparison, with around 2500 follicular units grafts.
A 30-year-old female FUE hair transplant before and after comparison, with around 3000 follicular units grafts.
Tips on post-surgical FUE hair transplant
Wanna have a better FUE hair transplant effect, you should at first consult to a professional doctor and have an assessment; alike, a post-surgical treatment and care is also important, or more important for a better hair transplant effect.
Day 1: Do not touch and wash the surgical area the first night. If possible, cover the head with hat while going out. On sleeping time, do elevate your head to avoid rubbing off or detaching any of the grafts. 3 or 4 pillows are helpful to achieve an ideal angle.
Day 2 – Day 4: Do avoid touching, scratching or rubbing the transplanted area and an exposure under sun for a long period of time, as sunburn may affect pigmentation of skin and also damage the transplanted hair.
Day 5 – Day 7: While on this period, you can shampoo a little longer on the surgical area to make the scabs softer. And you can resume all your physical activities and sports.
Week 2 – Week 4: As hair follicles at this period have entered resting phase, so it will temporarily start losing hair shafts. Do not panic. Just continue to wash and even dye your hair as you normally do.
Month 2 –Month 3: Do follow the doctor's recommendation and take finasteride, monoxide or any other treatment to minimize shock loss.
Month 4 – Month 6: Do remember to use a strong sun block SPF 30 while go outside in the sun.
Month 6 – Month 12: As the transplanted hair continues to become thicker and longer from fine baby hair, you can style them the way you desire.
Month 12 – Month 18: Congratulations to you the final hair stage and you make a change in your life, Enjoy your new hair!
Before FUE hair transplant, consult with a doctor and have an assessment; after FUE hair transplant, do follow some tips. That's enough, let alone FUE hair transplant before and after effect.