Weaves vs Wigs vs Hair Extensions: Which is Better for You?
0 Comments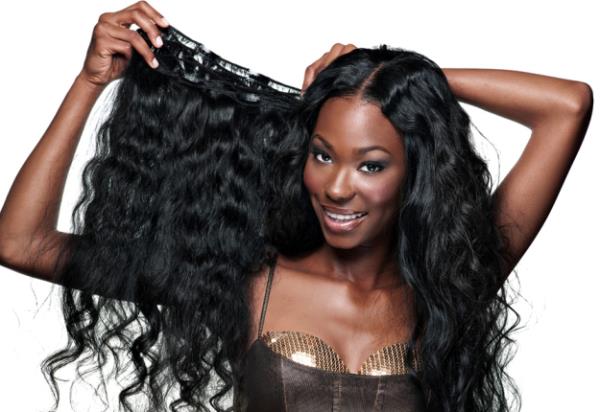 So you need some solutions cover up hair loss problems? And you have to decide which to go with – weaves, wigs or hair extensions? Before we get into this topic, let's just start off by saying  it is all a matter of preference and conditions. Wigs, weaves and hair extensions are similar, but they serve different purposes. A shopper must learn the difference between them so that she/he can determine which one best suits her or he needs.
Difference Between Weaves, Wigs and Hair Extensions
A wig is a head covering made from human hair, animal hair, or synthetic fiber. Simply speaking, a wig is like a hat to wear it on and off easily. It consists of a cap with hair attached.  A weave is braided hair sewn down with the hair weft extensions sewn onto the braids. Unlike weaves, hair extensions are usually clipped, glued, or sewn on natural hair by incorporating additional human hair. In general, all weaves are a type of hair extensions, buy all extensions are not weaves.
While considering which one is better for you: weaves, wigs or hair extensions, you can consider the following aspects.
Pros and Cons of Wigs
Wigs are definitely the best choice to cover up baldness or to completely transform their hairstyle without having to make a permanent change.
Pros of Wigs
Infinite style options and looks: Instead of coloring your own natural hair, you can choose to wear a wig to change your hairstyle and hair color easily to suit the occasion. By the way, this can save your original hair from harsh bleach and chemicals.
Lower price and longer lifespan: If you maintain a wig properly, it will last a really long time. In other words, it saves you a lot money to change a new one.
Protect your nature hair: Not only the wig completely covers up the damaged strands and gives you perfect hair, but it also gives time to the damaged strands to recover. While your locks are underneath the wig, they are not exposed to anything from the outside. Like the outside factors that could have damaged hair in the first place. For example, active sun, poor products, and hot tools.
Cons of wigs:
Reinstall daily: It's better for you to take off the wigs daily. It's not a good choice to sleep or shower with your wigs on.
Not secure enough: It's not as secure because it isn't sewn on.
Pros and Cons of Weaves or Hair Extensions
Most people incorporate a weave or hair extension to alter their hairstyle on a more permanent basis, since it's not as easy to simply take off every day like a wig is.
Pros of Weaves or Hair Extensions
Different hairstyle: change your style instantly, without cutting your hair or growing it out.
More secure: Weaves and hair extension feel more secure since they are attached to individual strands of your hair.
More nature:  They work with your existing natural hair. It just adds extra volume and length.
Cons of Weaves or Hair Extensions
Cause hair loss: Improper application (like braiding hair too tight) can lead to

hair loss

.
Costly: they can be costly to install and maintain
Cause tangled hair: if you use inferior hair, it can tangle, shed, or look unnatural.
Which One is Best For You?
The decision on whether to choose a wig, a weave or a hair extension depends on your preferences and condition. Weaves and hair extensions give similar results when it comes to length, volume, longevity, and realistic look. Wigs are much better for conditions like hair loss, thin or damaged hair.